Sunday Service Live Streamed on our Facebook page Starting at 10:00am
Join us by clicking here.
Or, follow this link:
https://www.facebook.com/Elliott-Heights-Baptist-Church-178282258849450/?ref=settings
Welcome to Elliott Heights

Elliott Heights Baptist Church was established on January 8th, 1957 under the leadership of Rev. Ross E. Moyer in affiliation with the Fellowship of Evangelical Baptist Churches in Canada. On the cornerstone of the main building, which was dedicated on May 3rd, 1959 you will read the motto of our church "To the Glory of God and the service of this Community". This motto continues to describe what we strive for and hope to be as a church.
At Elliott we seek to obey the word of God as commanded in Matthew 22:36-40, to Love God and to Love others. We view this in the context of six essential values.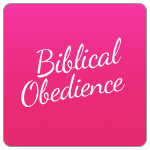 We expect people to know the word of God and be living their lives accordingly. We seek to raise the significance of knowing and following God's word as an expectation for every Christ follower.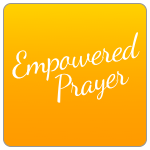 We expect people to be engaging personally and corporately in Spirit-empowered prayer. It is prayer that is heartfelt, personal and should be "scripture fed" and "Spirit led." We seek to increase the understanding and priority of prayer in the lives of the people at Elliott.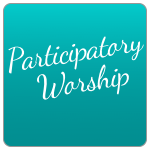 We expect people to participate in Sunday morning worship as an outflow of their individual worship of God, and as an encouragement to build up fellow believers. We seek to increase the level of engagement in participatory worship at Elliott.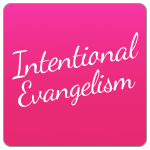 Intentional Evangelism
We expect disciples to build on their relationships with unbelievers and to prayerfully look for opportunities to share Christ with them. We seek to reinvigorate a passion for intentional evangelism at Elliott.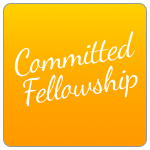 Commiited Fellowship
We expect people to be committed to the body of Christ by building community, maintaining unity and practicing the "one anothers" of Scripture. We seek to promote a culture of committed fellowship amongst the believers at Elliott.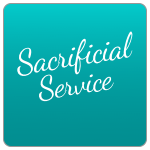 Sacrificial Service
We expect people to serve one another sacrificially; investing time, energy and other resources to fulfill their role as part of the body of Christ. We seek to promote a culture of willing sacrificial service at EHBC.
Serving & Getting Involved
Sunday Worship
Our desire is to see a unified body of believers expressing authentic, God-honoring worship in a way that reflects Elliott's diverse makeup.The service begins at 10:00 AM
Kids Club
We provide kids a fun time to worship, Bible study and teaching during our 10:00 AM service (JK-Grade 5)
Youth Sundays
We provide a Bible study for youth during our 10:00 AM service
Young Adults
The Young Adults meet every other Monday at the church for 7:30pm. A time of fellowship and discussion as we study the book of Romans together. Next meeting is Monday Sept. 19th
Youth Fridays
Starting September 30th, On Fridays, 7:00-9:00 PM, youth aged 10 and up are invited to join in some fun with games, follow by a Biblical based message. Social distancing is adhered.
Missions
We are a mission focused church, supporting many local and overseas missionaries.
Prayer
Join us for our weekly Prayer Service, Thursdays at 7:00 PM; a time of weighing Sunday's sermon, and them transitioning to a time of prayer. Starting back up on September 15th.
Larch After School Program
Where children can feel safe, strong and free. Our program (for grades 3-5) encourages the healthy development of children and supports them in dealing with everyday life issues.
Discipleship Program
Discipleship opportunities are offered in one-on-one encounters or in small groups.
Serving opportunities
There are opportunities to serve in this ministries as well as many others ministries in the church.
Sunday Nursery
With Hamilton still in Stage 3, we are unable to provide nursery care, however, the nursery is open for families to use when needed as you can still watch the service form the nursery.
Looking Ahead
When we are permitted to re-open other ministries, we will look forward to providing other ministries such as Young@Heart, Corner's Café, etc.
Join Us This Sunday
Coffee and Fellowship @ 9:30am
Worship Service on Facebook Live @ 10:00 AM