We would like to invite you to Elliott Heights Baptist Church. Our Fellowship time is at 9:30am which includes tea & coffee. Then at 10am, we have our Sunday service.
If you prefer to join us online, our livestream begins at 10am. Please click on the link below to join the Livestream.
On Sundays @ 11:30am, we have our Adult Growth Essential Class. We are just finishing up our series called "The Intercessor: Intercessory Prayer for One Another". On March 5th, our next series begins: "A Gospel Voice In A Shifting Culture".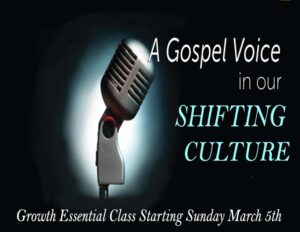 Easter Weekend!
Join us on Good Friday April 7th for our Service @ 7pm.
Join us on Easter Sunday April 9th for our service @ 10am.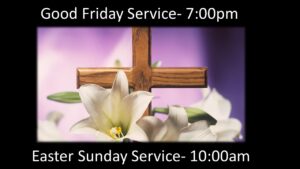 On Thursdays @ 7pm, we have our Small Group Ministry called "Open WEE Group". Everyone is welcome. Our main focus in getting together is three fold: 1) To further discuss Sundays sermon and how it applies to our life 2) To be an encouragement to one another 3) To elevate one anothe
r through prayer.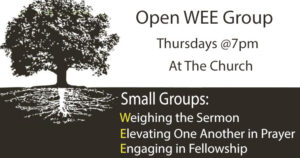 Young Adult Ministry
On a Bi-Weekly Monday basis, our Young Adults meet together at the church for 7:30pm for a time of fellowship, prayer, and studying the Bible together. Currently, we are doing the "Book of Romans Series" together. Our next meetings are March 20th, April 3rd…. etc.
Our Young Adult Group also does outings together on a Saturday every other month. Our last outing was skating and fellowship at Pier 8.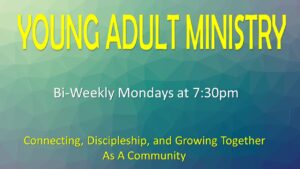 We have our Jr. High Ministry & our Sr. High Ministry that takes place each weekend.
Jr. High- Fridays at 7pm
Sr. High- Saturdays at 7pm.
Each event is planned with fun games, fellowship, and a time to discuss truths from the Bible. If you would like the schedule, please email the church at ehbc@rogers.com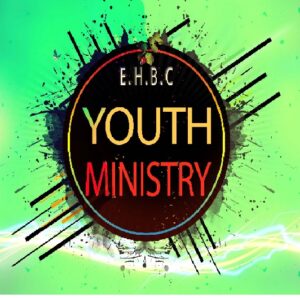 Young @ Heart- Our 50 Plus Ministry
On the third Thursday of the month, we have our Young @ Heart event at 12pm that includes a wonderful lunch, fellowship, and a themed event. If you would like more details, please send an email to the church ehbc@rogers.com

Upcoming Event: EHBC Escape Room
Starting in April 2023, we will be transforming a room within the church building to become our very own escape room. An opportunity of groups of 2 to 5 to experience logic puzzles, deciphering coded messages, and other fun challenges with the goal to unlock every lock and escape the museum of communication before the hour is up. If you would like to reserve a time slot please call the church at 905-575-8303.